Recently I decided to buy an M1 Mac Mini, so I started to research the budget monitor that I can pair up with it; to my surprise, I did not find many articles on it, and those few published articles were recommending only the expensive ones.
So I had to do some extra research on my own to find a suitable mac mini-monitor.
My requirements
I'm a blogger; so I use my computer mainly for writing and browsing
Occasional video editing; I have got a couple of YouTube channels. So I would like to edit videos on my monitor
4K or FHD
I had some confusion; should I go for the 4k Monitor or settle with full HD ones. Although I want to edit videos, this is not my primary task, writing is. So buying 4k monitor spending extra money felt unnecessary.
My Shortlisted Best Monitors for M1 Mac Mini
Why I didn't go with BenQ 28-inch UHD 4K (EL2870U)
BenQ 28-inch 4k monitor's pricing seemed reasonable, but there was not much information from mac mini users and I found this feedback from a customer where he mentioned the flicking issue. Moreover, the TN panel is not good for video editing.
Also, I do have plans to buy a 4k Monitor in the future if my workflow changes and didn't want to hurriedly get a low-end model.
Why I bought Acer 21.5 Inch Full HD IPS (HA220Q)
Well, it felt like a good monitor with an affordable price. Plus, it had all the Connectivity Ports and the cable, Blue Light Shield, Flickerless, good brightness, etc. Basically, it's suitable for small tasks like; gaming, mild video-editing, and browsing. Along with this Monitor, I also got Logitech Keyboard and mouse combo (update: bought an Apple Magic Keyboard).
My Experience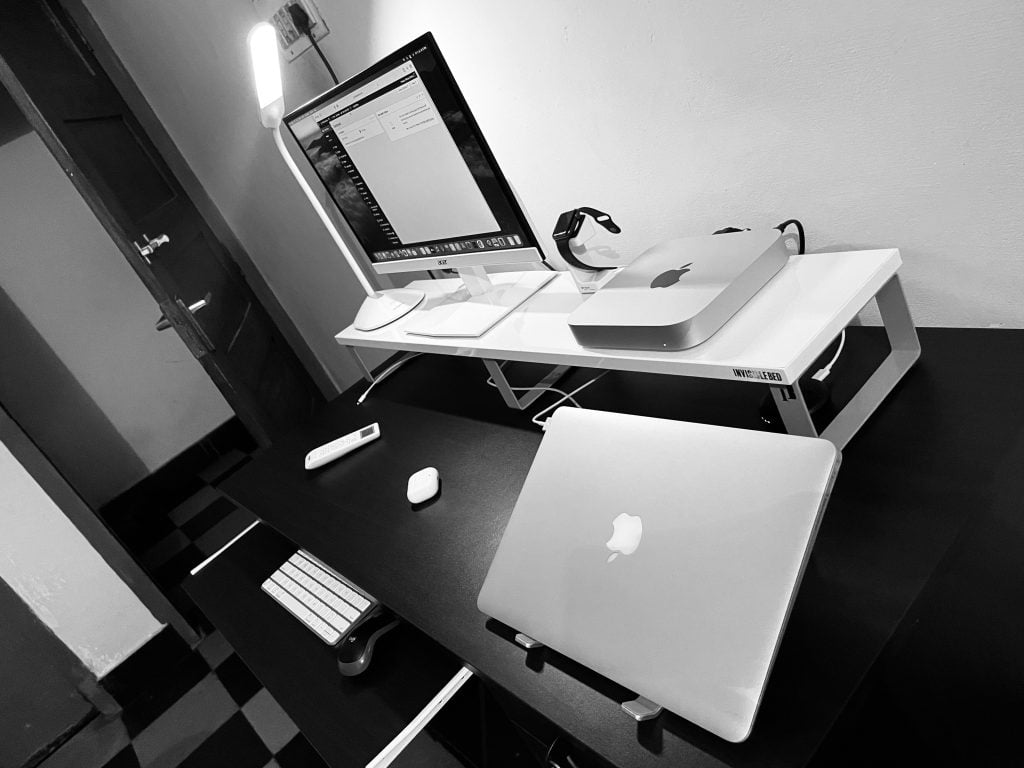 I've been using this monitor for a month now, and so far everything works great; no flickering or anything! I'm using the HDMI cable that came with the Acer monitor; no heating issue or anything and seems to be very compatible with M1 Mac Mini. The display is good enough to read small texts and the frameless makes it distraction-free.
Conclusion:
There might be a lot of other good monitors out there with a budget under 15,000 rupees, but I found it quite difficult to find real customer feedback as very less people in India seems to be using Mac Mini.